TRIP ADVISORY
Please be informed that starting November 28, 2023 our trip schedules will be change until further notice.

Panglao to Oslob: Departure: 6:00 AM - Arrival: 7:30 AM
Oslob to Tagbilaran 10:00 AM - Arrival: 12:00 NOON

Tagbilaran to Siquijor: 12:30 PM - Arrival: 3:00 PM
Siquijor to Tagbilaran: 3:30 PM - Arrival: 5:20 PM

Additional Information: All trips are cancelled on December 22, 2023
Thank you for your understanding and we look forward to welcoming you onboard.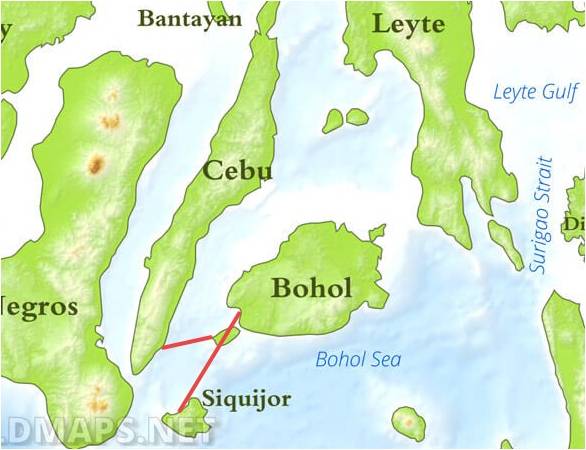 ABOUT US
Since 2017, Apekoptravel has been connecting Panglao with Oslob on the island of Cebu with our banca "Apekop".
Now we are extending our service with a daily connection between Tagbilaran in Bohol and Larena Siquijor with our brandnew 170 passenger vessel "Apekoptravel 2".

We welcome you to undertake a safe and comfortable journey on one of our ships.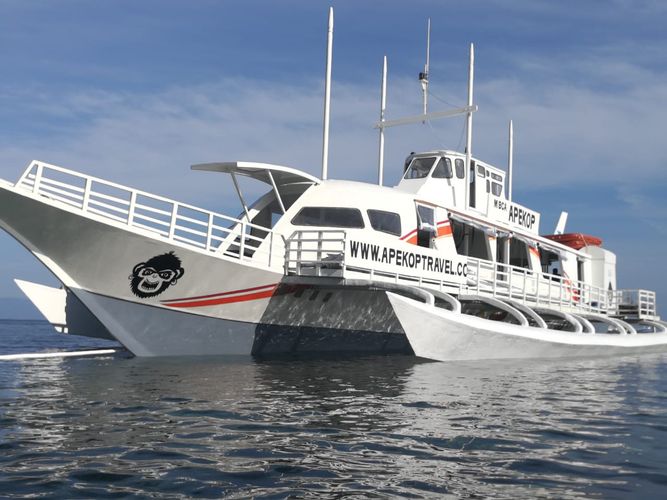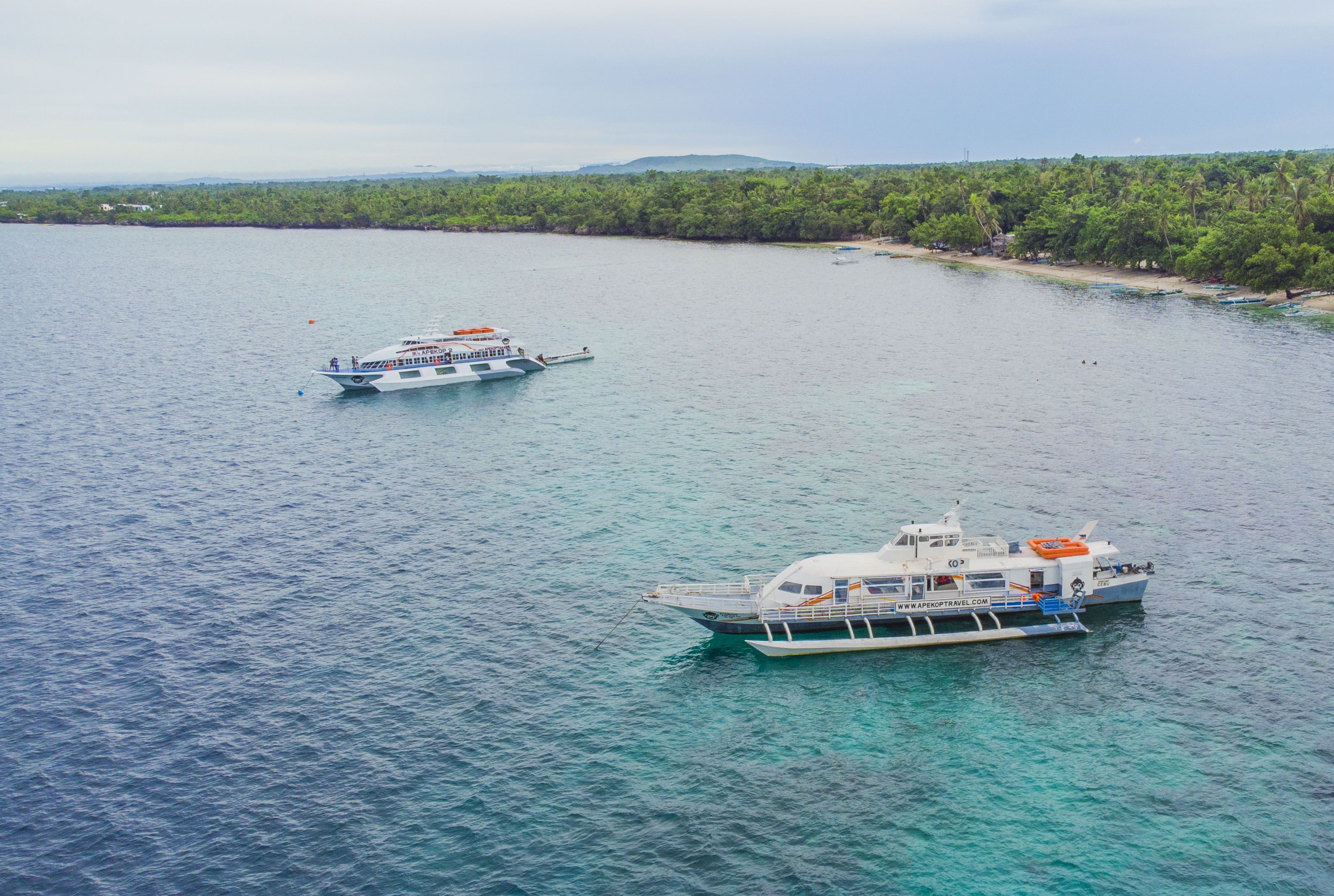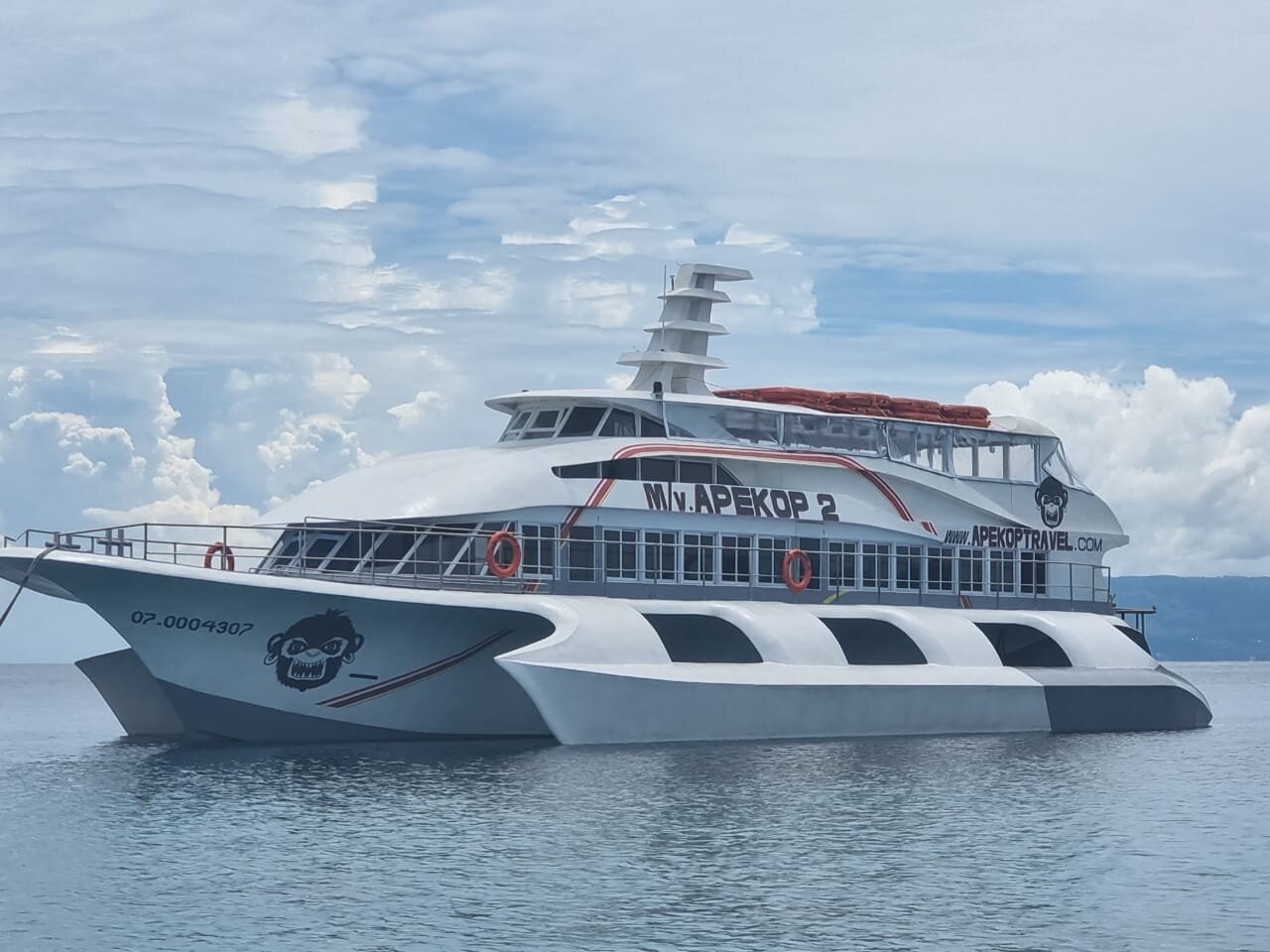 DIRECT "BEACH TO BEACH"
BOOK YOUR TICKET DIRECT HERE AND PAY WITH YOUR PAYPAL
DAILY FROM PANGLAO TO OSLOB AND BACK
Apekoptravel.com organizes a daily adventure tour from MOMO BEACH in PANGLAO to QUARTEL BEACH in OSLOB, CEBU. Shipping onto our APEKOP vessel takes place from the shore by small transit boat.
Because we do not use official ports, but sail from a beach in Panglao directly to the beach in Oslob we can cut back on traveling time. Our modern hi-speed banca brings you in 90 minutes.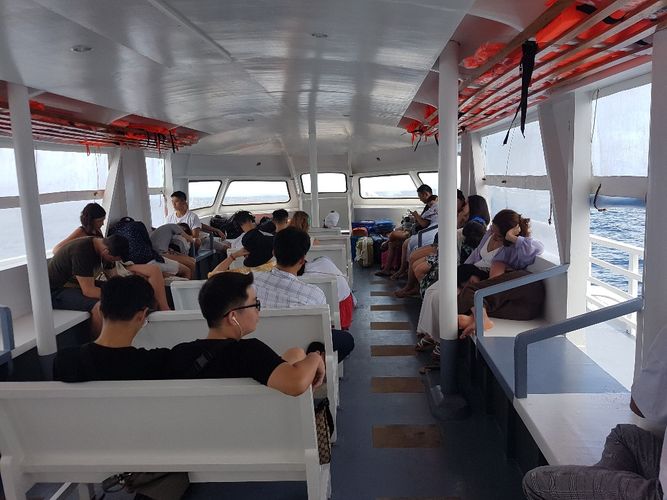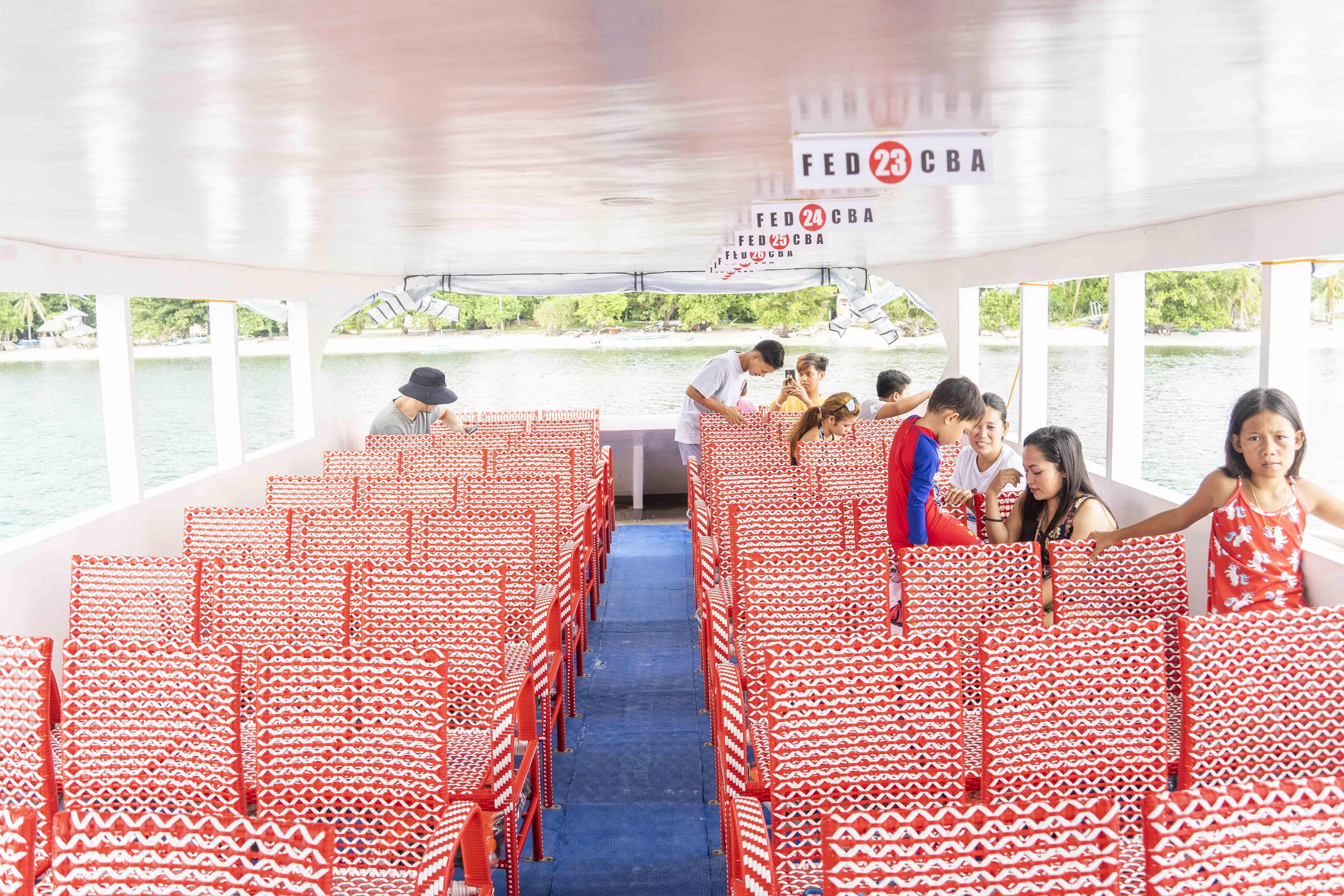 DAILY FROM TAGBILARAN TO SIQUIJOR AND BACK
Apekoptravel2 also organizes a daily trip from TAGBILARAN BOHOL port to LARENA SIQUIJOR port vice versa that can accommodate 170 passengers in the vessel.
Our boarding time is 1 hour before the departure.
Enjoy your trip with a safe and comfortable journey in our brand new ship.
ABOUT US
---
Our "Apekop" Banca
We built our beautiful 90 ft ship according the traditional way of building wooden bancas in the Philippines with technical and financial support from the Netherlands. We made alterations, improving comfort and safety up to modern standards. Our ship is therefore officially licensed by the Philippine Marine Authorities.
Daily from Panglao to Oslob and Back
We currently organize daily trips from Panglao Island to Oslob on Cebu Island and back.
OUR DAILY SCHEDULE
Panglao to Oslob:
We are located at Panglao MOMO BEACH (take entrance "LOOC Elementary School / Momo Beach" on the Panglao Circumferential Road, go straight until after 1300 m. you reach the beach).
Boarding time: 5:00 AM, departure: 6:30 AM
(Local landing fee 20 PHP to be paid additionally)
Oslob to Panglao:
Boarding on Oslob "Quartel Beach", behind the church in Poblacion at 11:00 AM, departure 11:30 AM, arrival in Panglao MOMO BEACH 13:00 PM.
(Additional transport to Alona Beach available for 100 PHP p.p.)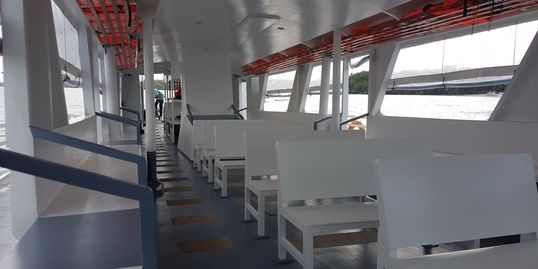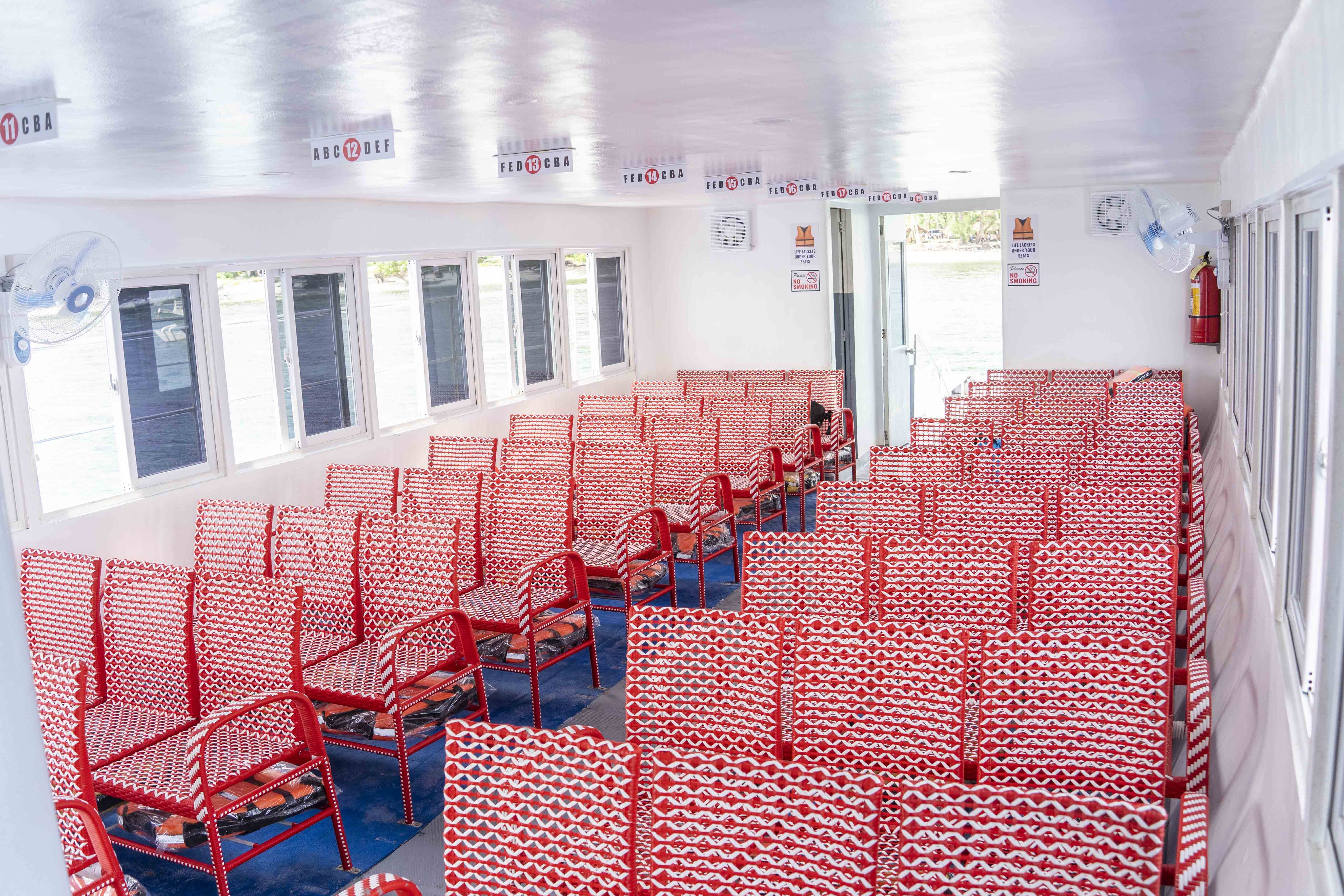 Daily from Tagbilaran to Siquijor and Back
We currently organize daily trips from Ubay port to Bato Leyte port and back.
OUR DAILY SCHEDULE
Tagbilaran to Larena Siquijor:
Our Departure time from Tagbilaran port is 10:00 AM. Boarding time is 1hour before the departure.

Larena Siquijor to Tagbilaran:
Our Departure time from Larena Siquijor Port is 1:00 PM. Boarding time is 1hour before the departure.

Contact Us
For info and reservation please contact us at
+63 917 880 1464 (Globe) or 0949 883 2005 (Smart)
Email: momovillageadventure@gmail.com
Facebook messenger: Apekoptravel
Fast and Comfortable
Due to our modern high speed engine, the traveling time between the two islands will take no longer than one and a half hour.
On board we serve drinks and snacks.
PLEASE NOTE:
---
EXTRA BAGGAGE FEE
There are no additional charges for baggage weighing below 10kg, but for baggage weighing above 10kg, a fee of 100-150 pesos must be paid.
NOT A FERRY LINE
Please consider that the APEKOPTRAVEL.COM is not a ferry line. We connect Panglao and Oslob beaches. Embarking and disembarking takes place through small boats to the beaches of both islands.You should not mind getting your feet wet.
ADVENTURE TRIP NOT FOR EVERYBODY
It is essential for participants of APEKOP-TRAVEL.COM trips to have a good physical and mental condition. The trip could be not suited for parents with young children, elderly, people with disabilities and pregnant women. Consult your travel agent or medical expert if you have any doubts.
NATURAL ELEMENTS
Apekoptravel.com adventure operates in weather and water conditions that cannot alway be controlled and anticipated. Apekoptravel.com reserves the right to change, interrupt or cancel trips when circumstances make such actions necessary. In those cases Apekoptravel will offcourse refund (part of) the ticket price. For our liabiliy clausules please see our section below.
BOOK YOUR TICKET HERE ONLINE, PAY WITH YOUR CREDITCARD!
---
OTHER WAYS TO GET TICKETS
---
OTHER WAYS TO GET A TICKET
- Buy your ticket at a local travel agency. Many ticket offices in Panglao and Oslob and Moalboal sell our tickets. Make sure the ticket you get is for the APEKOP ferry. Prices usually vary between 1000 and 1200 Php per person.
Our agent in Moalboal is:

ROOS GUESTHOUSE
Werner Schiffelers / Hanna Cardona
TEL. : +63-916-2406807 / TEL. : +63-945-2806625
Bantayan 1, Basdiot
Panagsama - Moalboal
Cebu Island - Philippines
E-Mail: info@roosguesthouse.com

ALONA BUSINESS HUB
We are happy to informed you that we have our new office located in Alona Business Hub in Alona, Panglao.
We are open daily at 5:00 AM to 8:00 PM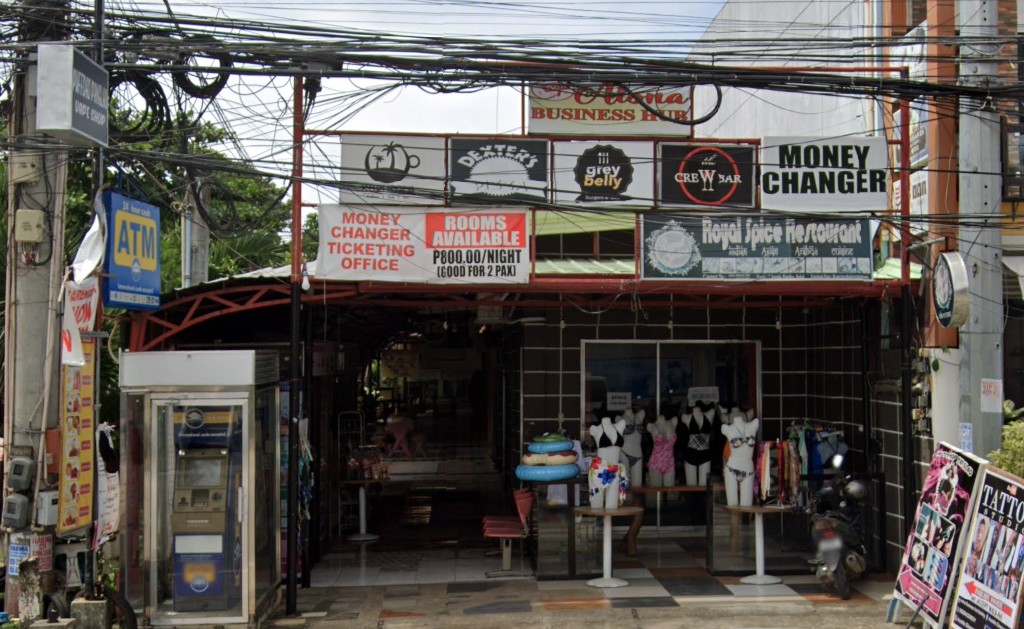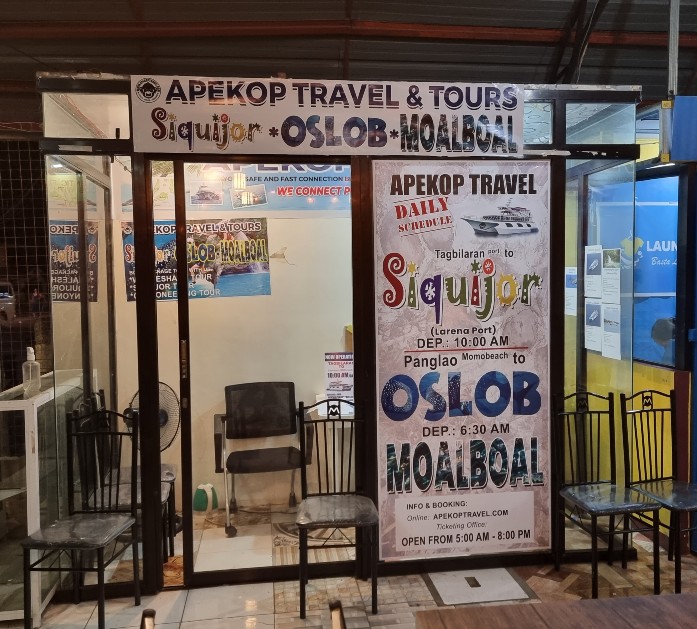 -Come to the departure location and buy the ticket as you travel. Price 1200 Php for the day return and 1000 Php for 1-way ticket.
Departure from Panglao is 06:30 AM from Momo Beach.
Departure from Oslob is 11:30 AM from Quartel Beach.
Please come 30 minutes earlier for boarding. Be aware there is a chance to miss out because sometimes the boat is already fully booked.
- But we advise you to BUY YOUR TICKET HERE ONLINE. You can make your booking DIRECT and pay with your Paypal account. SAFE and EASY. You will receive your ticket by e-mail and you are sure to have your seat.
To purchase your ticket press one of the buttons here on our website.
WE LOOK FORWARD WELCOMING YOU ON BOARD SOON.
Best regards,
Your Apekop Crew.
EXCLUSION OF APEKOPTRAVEL.COM LIABILITY
---
As participant of Apekoptravel activities you agree:
- You accept full responsibility and own liability for the Apekoptravel.com activity that you undertake and you declare that you have adequately covered yourself with healthcare- and travel insurance in case of casualty or altering of situations.
- You understand and agree that APEKOPTRAVEL.COM's liability ist stricktly limited to the price that was paid for the ticket.
- You agree that APEKOPTRAVEL.COM is not responsible for the loss or damage  of luggage or other items. You are advised to carry your valuables in waterproof packaging.